Online reviews.
This organic marketing tool can be the boon – or the bane – of any business.
Get a lot of positive reviews, and you're more likely than the competition to earn the trust, and business, of new customers searching for your services.
Fail to do so, and you're going to fight an uphill climb to make your business the talk of today's digital front porch.
But why are positive reviews so important, and how can you get more of them? In today's blog, we're digging deep into the impact of positive online reviews: what they are, how to get them, and why they're worth their weight in gold stars for your business.
What Are Online Reviews?
Before the rise of the digital age, positive reviews were spread through word-of-mouth marketing. Friends and neighbors would exchange recommendations on the best businesses in the area, from restaurants to repairs to the best place to go for furniture restoration. A business need only create a happy customer to rest assured that their expert service would be praised far and wide (at least in their local area).
Today, reviews are both harder and easier to earn. A host of online review platforms means your reviews will spread farther and faster than ever and be saved to the immortal halls of the internet for years to come. As your business grows and more customers leave feedback on the major sites, you'll earn those coveted gold stars that boost your brand and elevate your image in the eyes of online users.
The Importance of Positive Reviews
There's simply no over-estimating the impact online reviews will have on your business. Not only do 82% of consumers read online reviews before making a purchasing decision, but nearly 80% of them trust online reviews as much as recommendations from family and friends. Add in that this same 2019 report found that only 53% of consumers would consider using a business with less than four stars, and there's no question that a strong marketing strategy includes gaining as many positive online reviews as you can.
But why are online reviews so powerful? For one thing, they build credibility for your business. Buyer psychology is heavily influenced by perception, and having a host of solid, positive reviews from previous customers will make your business look trustworthy and professional.
Beyond boosting your brand image, online reviews also help your SEO. Many search engine algorithms factor in online reviews when ranking businesses in their results, and businesses with little (or mostly negative) reviews are often left out of the list entirely. Google, for example, uses reviews posted on their Google My Business profiles to rank results for local searches.
There's no doubt that raking in positive reviews is a must for your business. So how do you do that?
How To Get Positive Reviews
At first glance, earning positive reviews seems easy enough. You give exceptional service, go the extra mile to create satisfied clients, and they'll give you a positive review.
In reality, gaining positive reviews is harder than it seems. Just because customers can leave a positive review, doesn't mean they will. Although the digital age has made it easier than ever to leave reviews for a business, it still takes time to accomplish – and with little benefit to them personally, most customers need a friendly nudge in the right direction to get them interested.
The good news is happy customers are often willing to help you out. That same BrightLight report showed that of the 74% of customers who were asked to provide feedback, 68% were happy to do it. To capitalize on this trend, here are some helpful tips to guide you in gaining more positive online reviews:
Just Ask Them!
The power of suggestion is a wondrous thing. Although it may be stepping outside of your comfort zone, the best way to earn more online reviews is to simply ask your customers to provide them!
You should never ask for a positive review directly. Not only is this wildly unethical, but it will also lead to banning and even fines from the top online review sites when they find out. Never request or incentivize good reviews, but it's fine to ask happy customers for honest, authentic feedback.
Some effective places to request honest reviews include:
Final invoices and/or receipts
Thank you cards
In-person or on the phone
Social media pages
Your website
In your product packaging (if applicable)
A simple email follow-up to recent customers – which you should be doing anyway – is a great forum for requesting online reviews. When using this method, keep it short and sweet: ask about their experience, request an honest review, and send the link to your desired review site. This way, they can scan your email, know just where to go, and leave you a glowing recommendation for all the web to see.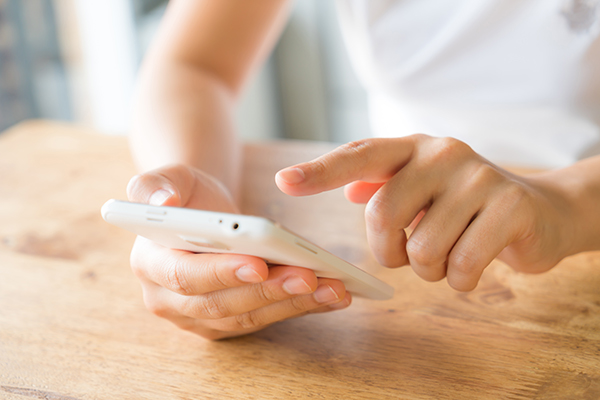 Make It Easy
Happy customers are much less likely to leave a review if they have to work for it. To make it as easy as possible, create business accounts on as many popular review sites as possible – Yelp, Google My Business, and Facebook are the heavy hitters in the review industry. You should also consider setting up review pages on your website with easy submission boxes so customers can review you directly.
Be sure to include links to your preferred sites in any review request you send. Guiding your customers to the right place with a single click will make it more likely they'll take a few minutes to brag on your business.
Respond to Negative Reviews
If you're in business long enough, negative reviews will happen. How you respond to these reviews will determine how big their impact is to your business and online presence. Respond quickly, keep it professional, and offer ways to fix their poor experience. Negative reviewers will often change their tune to a more positive one if they receive exceptional customer service!