Helping your brand build relationships
We bridge the gap between brands and buyers
Crafting creative campaigns that connect people with products and places
Word of mouth is one of the most time-tested marketing strategies in history. At Front Porch Network, we believe in the power of people…of neighbors. Not long ago, friends came together on the porch sharing stories over a glass of sweet tea. Today, friends and neighbors come together in a different way to share information. Today's digital front porches give these neighbors and friends more mediums than ever before to praise their favorite products. Whether it's on social media exchanging ideas or sharing their favorite endorsed blogs, word of mouth marketing is changing.
At Front Porch Network we work to leverage these mediums and grow your connections. Schedule a consultation to let us learn about you and how we can help.
Content Marketing
Whether you need blogs, news releases, ad copy, photography or video, our team works to create effective content to drive home your messaging.
Social Media
Invite your neighbors to your digital front porch via engaging social media content, contests and campaigns. This is where today's B2C relationships begin.
Blogger Outreach
Expand your neighborhood and create ambassadors for your brand through influencer marketing. Our team has a time-tested process for building relationships and developing online ambassadors.
Email Marketing
We're all trained to do something when we hear our inbox chime, whether it's to reply, forward or make a purchase. Our email services help you stay top-of-mind with customers and speed up your sales cycle.
Website Development
Helping your brand stand out against the competition is a top priority. Our team combines brand strategy with a heaping helping of creativity to get you recognized online.
Design
Tie your branding together with cohesive design so your neighbors immediately recognize you. From logo design, print collateral, direct mail, PPC display ads and more, our talented team has your needs covered.
When you select Front Porch Network, you're choosing a neighborhood of professionals who work to build and nurture a loyal community for your brand. Meet a few of our creative collaborators.
What Our Clients Are Saying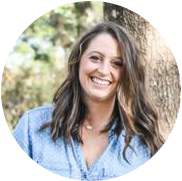 "Eva and her team at Front Porch Network play a crucial role in the success of our marketing. They execute all of my many, many requests at light speed – all while never sacrificing quality or professionalism. I don't know how they do it honestly!

I would highly recommend Front Porch Network to anyone who needs some super creative content, graphic design, connections to a huge network of influencers and bloggers, and so much more. And of course, the team has become like family. These are some warm and genuine human beings!"
"Eva and Front Porch Network have been a VITAL partner for us over the last few years! They handle our travel blogger program – researching and vetting bloggers, planning press trips for those bloggers and running our paid blogger campaign. Eva's special magic is the personal relationships she develops with every blogger who comes to Gulf Shores and Orange Beach. She has become invaluable as the "face" they associate with our blogger program, and we have had more bloggers than I can count tell us how great she is to work with and how our blogger program is done right (because of Eva). For us, Front Porch Network is not just an agency or vendor; they are truly a close partner who feel like an extension of our marketing department."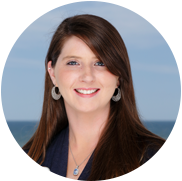 "Front Porch Network has been instrumental in all of my marketing needs. From content marketing, social media management, graphic design, website design and everything else marketing related, Front Porch Network always provides effective and creative solutions. The team is passionate about what they do, and willing to spend the extra time to make my needs a priority when quick turnarounds are needed. They are definitely the best marketing management company in the business."